160 Chapin Rd, Bernardsville NJ 07924 – $895,000
Land for Sale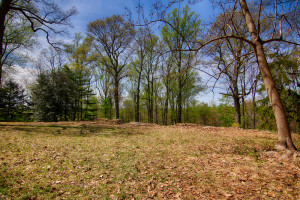 Positioned beautifully on a mountain-top setting, 160 Chapin Rd in Bernardsville NJ is a breathtaking property with spectacular scenic views nestled within a lush landscape.
Offering nearly 7 acres in the highly esteemed Somerset Hills, this picturesque property has a historic distinction.  George Post, famed 20th century architect and visionary, once chose this site as the location for one of his residential designs.  The stone foundation of that home can still be found on the property today.
With its natural beauty, awe-inspiring sunsets, cool breezes from the valley, and panoramic views of the surrounding countryside, it is no wonder why this site earned such a notable merit.
As the surrounding neighborhood is revitalized, now is the perfect opportunity to make this private and historic property the location of your new home!
Just minutes from downtown Bernardsville, this private retreat offers unexpected conveniences including easy access to the train station, local highways, shops, dining, and entertainment!
For a tour of this majestic property for sale in Bernardsville NJ, call Feel @Home Realty today!
Share the NEWS