SOLD!  62 Tuxford Terrace, Basking Ridge, NJ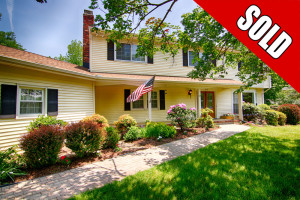 Feel @Home Realty is pleased to announce that 62 Tuxford Terrace has been SOLD!
This fully renovated home is located in Basking Ridge NJ, one of the most sought after communities in Northern NJ.  Comprised of rolling hills and open farmland converted into charming neighborhoods and upscale developments, this prestigious town offers single-family homes, condos, upscale estates and an active rental market!
Homes on Tuxford Terrace and neighboring streets are conveniently located adjacent to two major NJ highways (I-78 and I-287), less than an hour from the three major tri-state area international airports, only an hour from the Jersey Shore, and just a short commute by train to Manhattan!
Residents of Tuxford Terrace and the surrounding community enjoy the "old-time" charm and character of Basking Ridge NJ, an oasis of America tradition mixed with fine arts, renowned restaurants and entertainment, abundant pastime activities, and competitive and recreational sports.  An added benefit for residents of Tuxford Terrace is the highly rated public school system, compromised of four elementary schools (K-5), one middle school (6-8) and one high school (9-12).
Single-family homes currently on the market in the Tuxford Terrace neighborhood range from $399,995 – $2,700,000 with square footage 1178 through 5895.
If you are looking to purchase a home in the surrounding neighborhood of Tuxford Terrace, Basking Ridge NJ call Charles "Chuck" Hendershot at Feel @Home Realty: (908) 280-0115.
Share the NEWS